Many thanks to Erin Stobie from Outlet Magazine for the recent interview about my exhibition, Cosmic Portal.
by Erin Stobie
Contributor

Artist Mira Krulic's artworks are stunning. Literally. Gazing at one up close can be a little bit overwhelming—all of that neon-brightness roiling around your retinas. But that's the point; that they're consuming. They fill up your field of vision, plains of colour and light, and draw you in.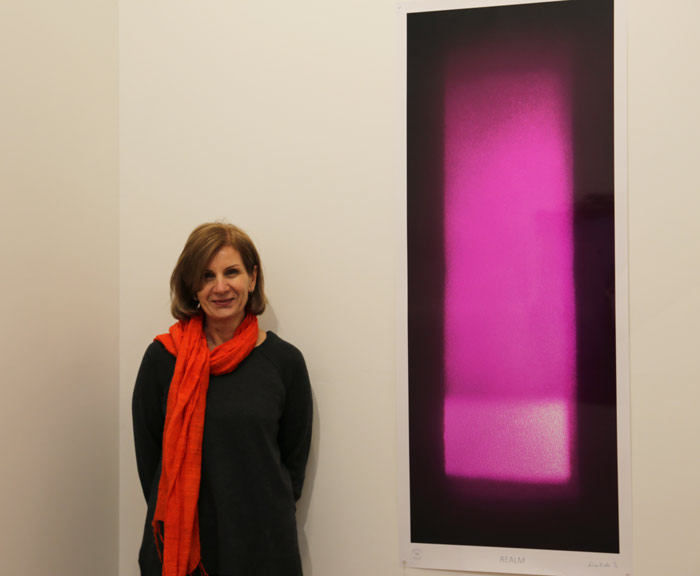 Krulic, who works primarily in photo-media, is a bit of a disrupter. She likes to shift perspective and challenge the way we view, interact, and relate to art and our surroundings. Krulic's work is meant to encourage the viewer to fall into the art itself. To see and to perceive art in ways we mightn't ordinarily, and to be open to the possibility of new ideas and realisations.

Krulic's new show Cosmic Portal is about to open at Off the Kerb Gallery in Collingwood. A collection of four large-scale photographic works, each of the abstract compositions in the showing features a unique colour profile and a mysterious subject—all of which contributes to the immersive and delightfully curious experience.



I recently had the pleasure of chatting with Mira Krulic in the lead up to the opening of Cosmic Portal:

Outlet Magazine:Tell us a little bit about yourself and your background.
Mira Krulic: I live and work in Melbourne, and my art practice is about challenging the way people not only see but also perceive, and encouraging them to feel and react in some way.
Growing up, I was innately interested in everything, and books, my camera, and a box of paints were my salvation. I remember drawing and painting from a young age, and when I was sixteen, I bought my first camera—an old Nikromat with an amazing lens—and then a whole new dimension opened up for me.
Currently, I am creating large scale abstract art and have embraced photography as an artistic medium.

Outlet: Your work consists of a lot of bright and colourful abstract compositions. Have you always worked in an abstract style, or did you start elsewhere and find your way into it?
Krulic: I did life drawing for many years and, eventually, I started to move away from traditional figurative work to experiment with abstraction and the bold use of colour within the life drawing context. My interest in abstraction developed further, and I would gather random material, cut out paper, and play with shapes and compositions. I loved the idea of transforming arbitrary shapes from ordinary household objects into abstract drawings and paintings.

During the photography component of my visual arts course, I combined my love of objects and colour with light to create the abstract style I am now working with. I became fascinated with the luminosity of the images and how light and colour work together to create such immersive compositions.

Outlet: Walk us through how one of your pieces comes together—how do you get started, and how do you know when you've finished?
Krulic: Most of my works are based on the random discovery of found objects and are not pre-planned. Sourced in retail dumpsters, I find Styrofoam and other recyclable materials that capture my attention due to their shape, symmetry and aesthetic qualities. I then move into the dark room where I explore the transparency of the objects and experiment with colour, filtered lighting, and composition.

The next stage is to critically survey each photo on a computer screen to make an image that works with my conceptual investigation of colour, light and form. I can usually zero in on an image or a part of an image instantly if I feel it has potential.
Cropping, scaling, focus, depth and noise all play a part in creating the ambiguous spatial worlds I feel drawn to. I'm not interested in manipulating the images too much with software and don't do much editing other than minor colour adjustments and cropping.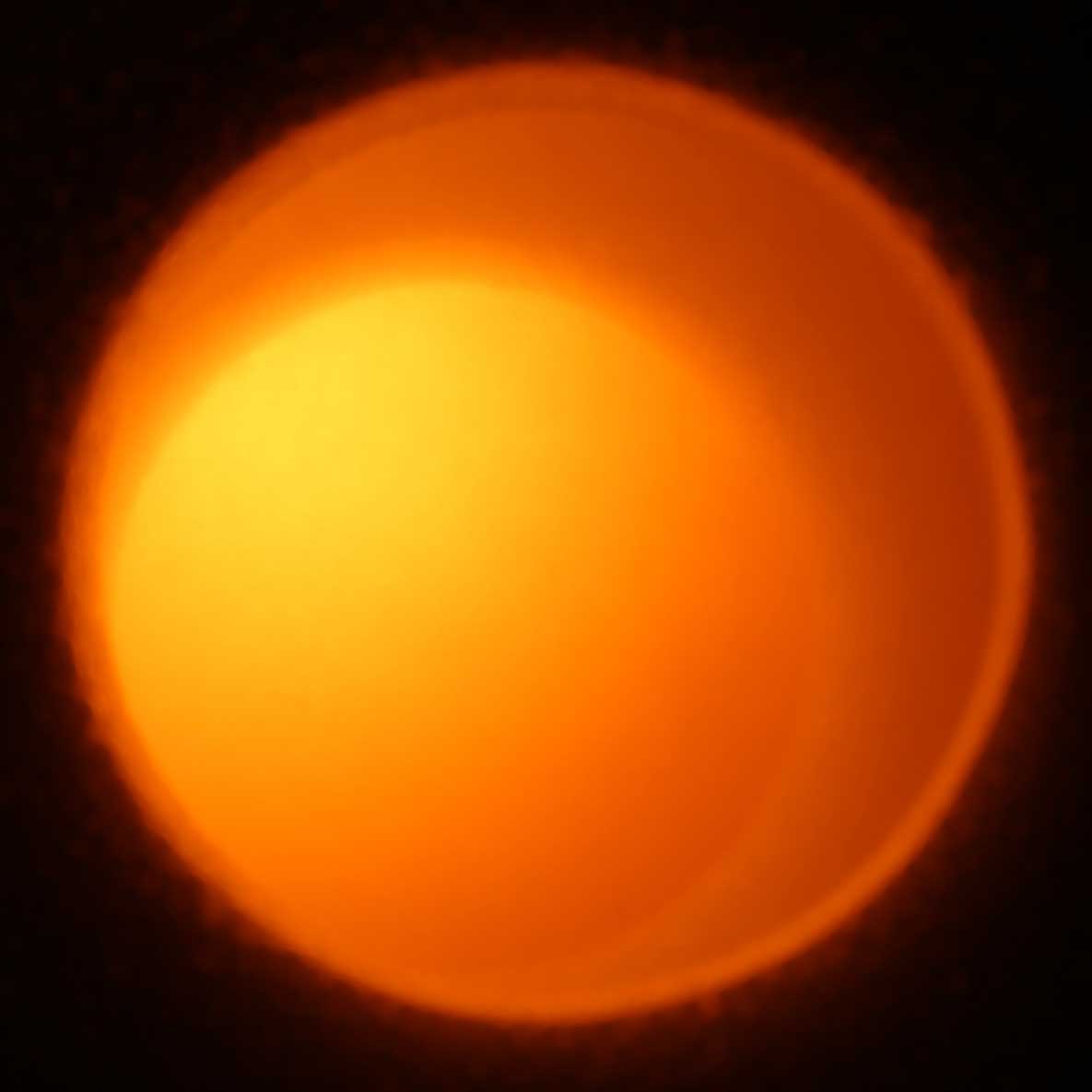 Outlet: What materials do you most often use, and how do you work with them?
Krulic: I don't consider myself to be a photographer, and I think of my camera as an artistic tool that enables me to play with light and colour. I like photography as an artistic medium because the results are immediate and I can experiment, make changes and get another outcome instantly.

I am always on the lookout for different types of objects, packaging materials, coloured floristry wrapping paper and filters. I begin by holding the object up to the light, examining the possibilities and imagining what the outcome could be if I used this colour or that colour.
You just never know how a composition is going to turn out until you start experimenting. Quite often, I get an unexpected result which is exciting and the best part of the creative process.
Outlet: Tell us a bit about your new show, 'Cosmic Portal'.
Krulic: 'Cosmic Portal' is about disrupting the way people see and encouraging them to activate their own perceptual abilities.

The show consists of four immersive large-scale photographic works. The abstract compositions, which feature luminous lush colours and obscure light sources, create ambiguous spatial worlds that beg exploration.

Each work has a totally different colour profile, no clear subject, and is intended to draw the viewer in and create speculation and curiosity.
Because I want the viewers to explore their own possibilities, I try not to reveal too much about the workings of each piece. I don't want anyone thinking too much about how it was made or what it's about.

Outlet: What are some of the inspirations behind the collection?
Krulic: My inspiration is to make something unexpected out of the ordinary. I think that every object, no matter how mundane, has qualities about it that can be drawn upon to make art. You just have to look closely and explore the possibilities.

I am also inspired by people's reactions to the images as they begin to think, question, and make their own narratives.

Outlet: Do you have a favourite piece from the show?
Krulic: My favourite work from the show is 'Citric Shimmy' because the final image was quite surprising considering the configuration of the source material—which I won't reveal—and where it came from.

I am also really happy with the composition, which possibly references a window with four individual panes or portals, and the way the vibrant, eye-watering greens work with the yellow accents. I've been struggling to make green colours work with the techniques I use, so I am really pleased with the way it turned out.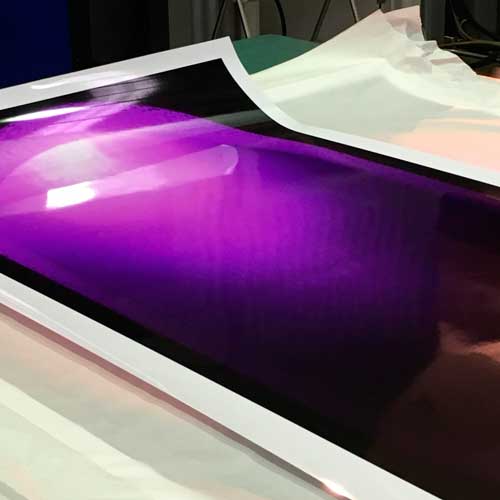 Outlet: You say that 'Cosmic Portal' is a point of entry to "realms where the viewer is encouraged to unravel loose perpetual threads". What do you hope visitors take away from the show?
Krulic: I hope that viewers will find something interesting in each image that will start a personal journey to somewhere else.

The large immersive scale and absence of a figurative element makes the viewer delve deeper and start a conversation. Hopefully, our innate ability to be playful kicks in. Sometimes, all you need is to pick up on one loose thread in your imagination to begin your journey through the portal.

Even though I create the images and know the background, I find myself wondering and reacting to each work in a different way. 'Citric Shimmy', for example, makes me think about a dream state, magic window, and what's behind it; could somebody be looking back at me?

Outlet: What does the future hold? Where do you see yourself in five years?
Krulic: I want to keep exhibiting and challenging people to think differently through art, and I hope to do an interstate show next year. Five years seems a long way off, but international representation would something to aim for.

Outlet: What are you working on now, and what's up next?
Krulic: I am working on the next collection. I am always on the lookout for material and have a stockpile. I'm quite excited about a couple of new images that have emerged already.
I also want to begin working on displaying the work in light boxes, which I think will add another dimension.
Many thanks to Mira for taking the time.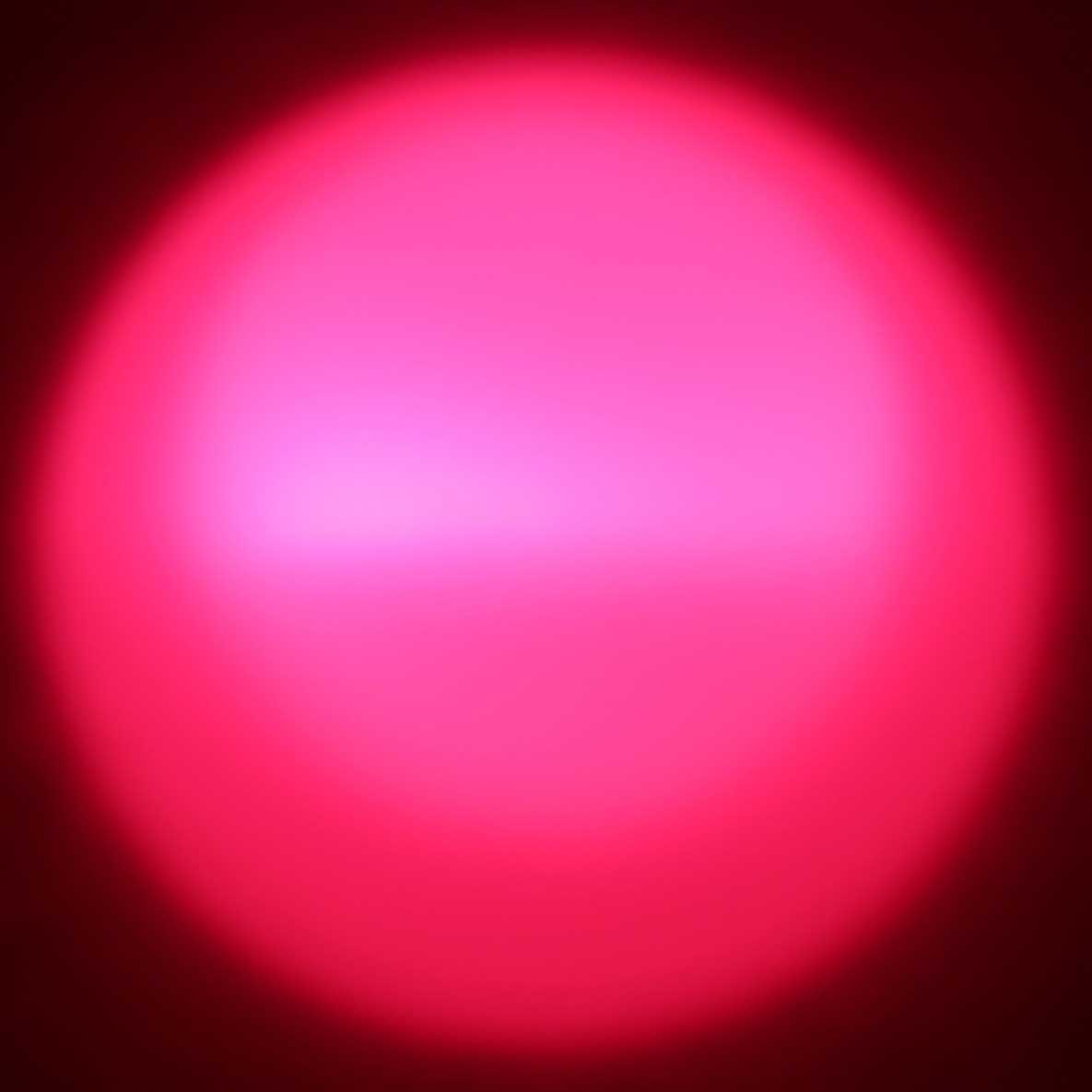 Mira Krulic's show Cosmic Portal opens at Off the Kerb on Friday, July 7 from 6 'till 9, and will run from July 6—20.
Off the Kerb is located at 66B Johnston Street, Collingwood. The gallery is open from 12:30 pm to 6 pm Thursday — Friday and 12 pm to 5 pm on Saturday + Sunday.
You can find more information about the gallery at their website.
You can find and follow Mira Krulic on her website and Instagram.
You can find Erin Stobies interview at Outlet Magazine.